The discerning gun has a huge range of accessories to choose from in the superbly equipped showroom at Broomhills where our friendly staff are always willing to advise.
By selecting only the finest additions to your collection available from Britain and around the world, Atkin Grant & Lang are able to protect the shooter from head to toe. We stock bespoke or ready to wear clothing and footwear, ready to face the worst or best of the British Climate in style and grace.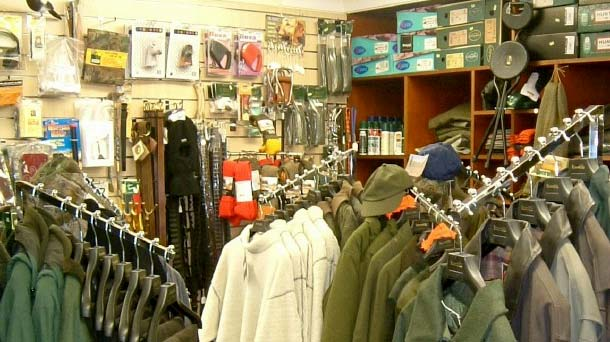 Naturally all guns require careful protection, whether on the shooting field, in the home or during transportation. A wide choice of gunslips and guncases, in traditional materials, selected from the best craftsmen can be examined in the showroom.
Gun safes for home of all types and any size of pocket can be supplied.
Cartridges, paper or plastic cased, in every calibre and weight from the very best loaders and manufacturers are readily available.
For the end of the day we have a vast variety of cleaning fluids, patches, rods and oils for you to choose from to help keep your gun in fine condition. Rifle scopes, ear protection, shooting glasses and every conceivable accessory are on-hand at our showroom.